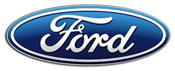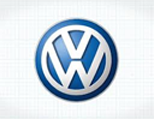 Second Car Parts – Hyundai Parts in Melbourne & Other Brands
Whether you're looking for Mazda second hand parts, Ford second hand parts, Nissan second hand parts or used Toyota parts online, MMR Auto Parts has you covered with an extensive selection of parts suitable for a vast range of vehicle makes and models. Whether you're looking for something from Subaru spare parts wreckers or you're after a specific Ford part from leading Ford car wreckers, try our convenient online search tool or visit our wrecking yard to find exactly what you need. Choose from a range of parts to suit almost any make and model, including Hyundai Holden, Nissan, Ford and Toyota.
Subaru Brumby Wreckers
With the impressive range of car brands we stock parts for, there's no longer any need to find specialised Subaru Brumby wreckers or old Holden wreckers in Melbourne – our platform makes it quick and easy to find the second hand car parts you need for your car in one convenient place. Car brands we offer parts for include:
Ford
Hyundai
Toyota
Audi
Volkswagen
BMW
Honda
Volvo
Mitsubishi
Nissan
And more
We additionally have parts for old cars, giving us a reputation for being leading old Ford wreckers.
Search Online or Visit Our Wrecking Yard Today
Next time you find yourself searching for Subaru wreckers or something more specific like Toyota Corolla wreckers in Melbourne or a BMW wrecking yard in Melbourne, explore our range of used car parts to find what you need at an excellent price. From Hyundai parts in Melbourne through to Toyota spares and everything in between, there's nothing we can't help you with. Search online today or visit our wrecking yard to find affordable car parts to suit any car brand.